Ms Aoife Cooney
Assistant Lecturer
Assistant Lecturer
Social Sciences
B1089

T: 0719305824
E: cooney.aoife@itsligo.ie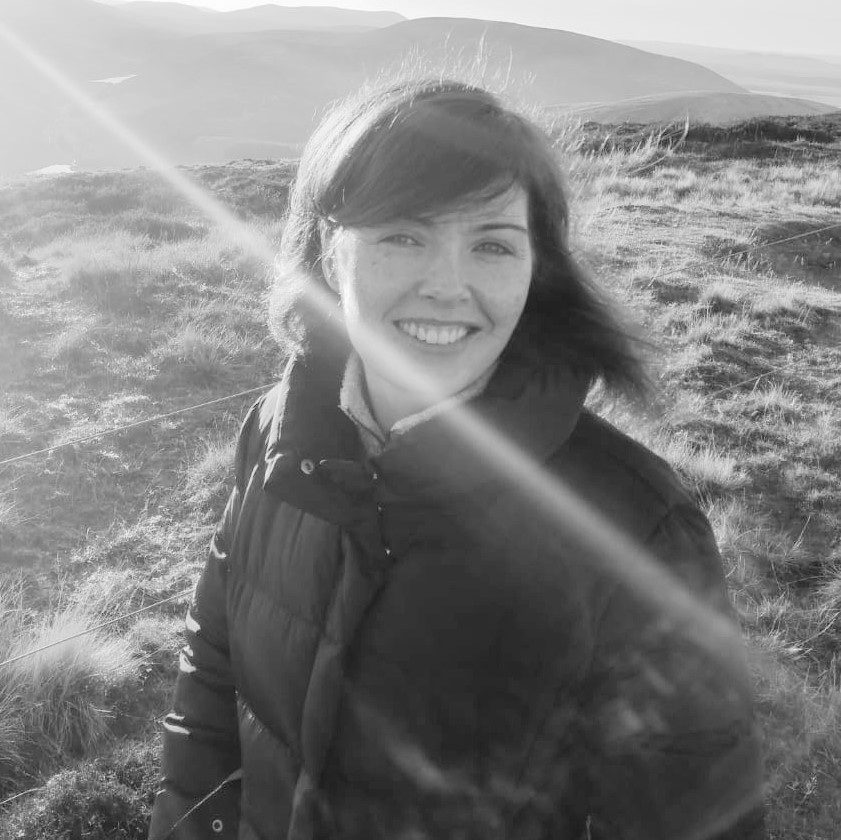 Following Aoife's experience working in the Further Education sector in the UK she joined IT Sligo in September 2014 as an Assistant Lecturer in Early Childhood Care and Education. She has taught a number of modules to students on both the BA Hons Early Childhood Care and Education and BA Hons Social Care Practice courses. These modules include Research Based Study Skills, Learning and Play, Pedagogies in Practice, Key Theories and Concepts in Care, Personal Development Planning and Placement Preparation. In addition she has been year tutor to the 1st year early years students each year since joining. She has also organised placement experiences for second and third year students in a variety of settings. Aoife is currently the programme chair for the Early Childhood Care and Education programme at IT Sligo.

Aoife has a B.Ed in Primary Education, awarded by the University of Edinburgh, and has completed an MSc in Children and Youth studies in University College Dublin. She is currently studying towards a Doctorate in Childhood Studies with Queens University Belfast. In addition to field work exploring children's time and space to play in Early Years Settings Aoife is currently engaged in a number of research activities in relation to both her teaching practices and to student experiences in the IT.

Prior to joining the IT Sligo Aoife worked as a lecturer in Early Chidlhood Education and Care at Edinburgh College where she taught modules including Theoretical Approaches, Contemporary Issues, Understanding Children's Behaviour, Play ,Language, Literacy and Numeracy in the Early Years, Management and Curriculum and Assessment in the Early Years. Aoife also acted as a year tutor and a placement co-ordinator as part of this position.

With her B.Ed Primary Education Aoife has worked in both primary schools and nurseries with children aged 0-8 before beginning lecturing. She acted as a classroom teacher and substitute room leader in these full and part time positions between 2006 - 2014.

Aoife has travelled to Denmark, Italy and Sweden to engage in a variety of professional development opportunities including observing practices in other education institutes and in early years settings as well as engaging in collaborative work with peers from the early years sector.


Children's Lived Experiences
Children's Rights
Playfulness
Professional Identities
Working Outdoors with Children
Student Experiences
Pedagogical Approaches
| | Year | Title | Awarding Body |
| --- | --- | --- | --- |
| | 2008 | B.Ed Primary Education | University of Edinburgh |
| | Employer | Position | From / To |
| --- | --- | --- | --- |
| | St John Ogilvie Primary School | Classroom teacher | 17-AUG-09 / 31-MAY-11 |
| | Bankton Primary School | Classroom teacher | 18-AUG-08 / 30-JUN-09 |
| | Corner House Nursery | Practitioner | 04-MAY-09 / 14-AUG-09 |
| | Edinburgh College | Lecturer Early Childhood Care and Education | 15-AUG-11 / 29-AUG-13 |
| | Kidzcare Nursery | Practitioner | 03-APR-06 / 15-AUG-08 |
Pedagogical Approaches
Theoretical Perspectives
Professional Approaches
Interdisciplinary Working
Constructs of Childhood
Constructs of Childcare Institutions
Children's Rights
|   | Term (ID)) | Title | Link | Subject |
| --- | --- | --- | --- | --- |
| | 13/14 | Research Based Study Skills | RSCH06006 | Research Based Study Skills |
| | 15/16 | PDP | CARE08041 | PDP |
| | 14-16 | Interdisciplinary Care | CARE06018 | Interdisciplinary Care |
| | 13-16 | Professional Practices | EDUC06013 | Professional Practices |
| | 13/14 | Learning and Play | EDUC06017 | Learning and Play |